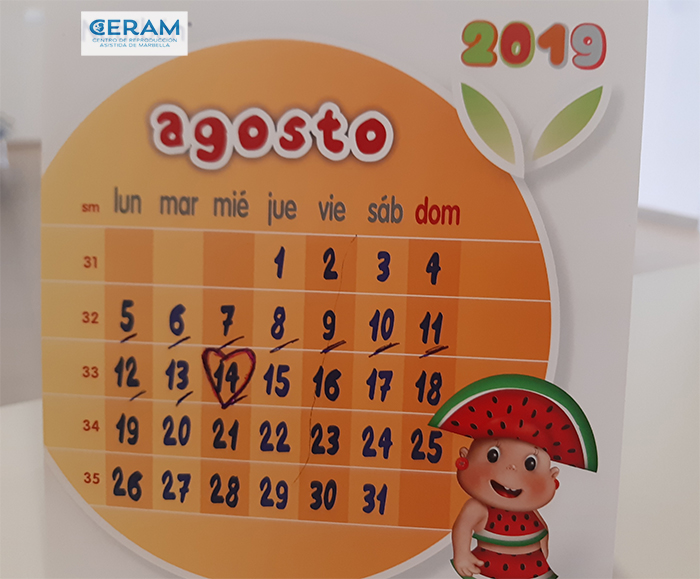 The period of time that elapses between embryo transfer and beta realization normally in 10 and 13 days, is usually highly stressful. Couples who have undergone a process of fertilization are usually in a state of continuous anxiety, the result of sometimes years of hope and failure in attempts at a natural conception. They usually have the feeling that artificial fertilization is the last chance, so that stress and anxiety increase as time progresses.
Numerous scientific studies even confirm that stress hinders embryo implantation.
From the Psychology Unit of Ceram, Assisted Reproduction Center of Marbella, we recommend that moms, before undergoing artificial fertilization, begin to perform relaxation and breathing exercises to increase the feeling of well-being and facilitate conception. It is even highly recommended, to do all those nice things that we postpone, such as reading a book having a cup of cocoa. Are a very good option to relax the body and keep the mind occupied.
Couple therapy is also very useful, as it clarifies some points on which misunderstandings are usually generated in the couple during the fertility process.
Once the embryo transfer has been made, when the couple waits for the Beta, the woman is permanently on the lookout for any clue she may suspect is pregnant.
From a medical point of view, beta-waiting is mainly characterized by very diverse symptoms, such as insomnia, nightmares, increased frequency of urination, increased sweating, appetite disturbances, etc. and all of them reflect the state of anxiety for which it is passing the patient, that is, the symptoms are so varied that they cannot be summarized. It is very true that there are some patients who are every day and every hour looking for some symptom that convinces them that there has been implantation. But there are also a large number of patients who are looking for the opposite, that is to say "a minimal stain" that tells them that it has not worked.
The most important thing is that from the first medical visit the patients have confidence so that throughout the process they can know where they are and what can be expected of each step and if there is any change to be made, it is understood that they are necessary to improve the result The end is to get pregnant and a healthy child at home.
Dr. Hugo Benito/ Fertility Expert Gynecologist
Miriam Wagner/ Psychologist
By
admin